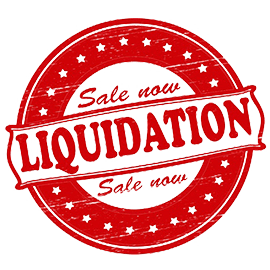 Only $0.01 - $0.02 per mg! (We still provide free shipping in the US.)
Sadly, due to COVID-19 and circumstances beyond our control, Crayolex will be shutting down the CBD product line and liquidating our CBD inventory.
We will still provide full customer service until the last minute (and beyond) at support@crayolex.com. Due to the sale prices, discount codes have been disabled.
We want to THANK YOU for your support over the last three years!
interested in purchasing our entire inventory?
We are offering to sell our entire inventory for less than our COGS price (Cost of goods sold.) Crayolex CBD is a superior product, and overall, we had no returns or complaints, and have a high rate of happy and returning customers. Email zvi@crayolex.com for details.
VETERINARIAN RECOMMENDED: Crayolex works together with our vet to formulate the best products for your pets. crayoHemp is excellent for All Ages; Young to Senior.


QUALITY FIRST: For our carrier oils, we use a proprietary combination of highly beneficial carrier oils, including MCT coconut-derived oil (primary carrier), and hemp-seed oil. We take responsibility for the Quality of the production, excluding GMOs, herbicides, pesticides, chemical fertilizers or harmful compounds. The crayoHemp entire output, from field to bottle, never leaves US soil.


100% SATISFACTION GUARANTEE: We offer premium grade products & confidently stand behind them. Your satisfaction is our top priority. If you are not happy with the results, please contact our support team for a full refund or exchange.

Active Ingredient: 100% Organic Full Spectrum CBD Hemp Oil

MCT oil (Primary carrier)
Dropperful = 1ml when filled to the fill line.

Use marked ml lines on the included dropper for convenience.

Give orally or add to pet's food or treats. (absorbs great on a fried schnitzel!)

We included a plastic dropper (not glass), so dropper won't break if bitten when applied orally.

It has an amber glass bottle to protect from sunlight but store in a cool dark place.
DISCLAIMER: The dosage calculator is not an exact science. It is based on research and customer's success stories.


Each pet will react differently to hemp dosages. Since you can't overdose, you may even go as high as double our higher suggested dosage. It's up to you to find your pet's 'sweet spot.'


We recommend reading the DOSAGE PAGE to get an understanding about how full spectrum oil dosage works and how to achieve maximum results from your crayohemp products. The Dosage page has an online DOSAGE CALCULATOR.
Moving from a different brand? Suggested dosage may vary due to hemp tolerance change. For best results, please see the FAQ tab or contact us when coming from a different brand.
It takes approximately 30 minutes for the Full Spectrum oil to enter the bloodstream and about 6 hours to exit (this is why some split the recommended daily dosage into two daily servings.) Depending on your pet, however, some effects might be subtle and take more time to notice.

TIP! It's usually suggested that you start with the minimum suggested dosage and gradually increase as needed, until you find your pet's 'sweet spot.'
If you want to speed up the process, you can start with the maximum suggested dosage, which will almost certainly generate positive results, and then gradually DECREASE the dosage every few days until you stop seeing the desired results. At this point you will be able to increase back to the 'sweet spot' and stay there.

NOTE: HIGH-QUALITY CBD OIL CAN BE COSTLY, SO YOU DON'T WANT TO GIVE YOUR PET MORE THAN IT NEEDS.

We ship worldwide. Free shipping on all domestic (U.S.) orders. We ship weekdays Monday-Friday, and transit times vary from 3-6 business days and may incur a delay from the carrier.
Order by noon EST and it will be shipped on the same day.
Alaska, Hawaii, US Protectorates, APO, FPO: We ship to these areas using USPS standard or Priority mail.
USPS shipments within the US: If an order is received between 10 am and 12 pm EST, Monday - Friday, we will ship your package that same day. Next day service only delivers Monday - Friday so, if the order is received on Friday, the package will arrive on Monday. Please note that weather delays may occur and UPS does not guarantee or reimburse for deliveries delayed due to weather. PO Box addresses are NOT accepted for UPS deliveries.
We ship via USPS Intl - USPS First Class Mail Intl. Transit time can range from 6 to 12 business days. Delays may occur due to customs. Customers are responsible for all import taxes, duties, or traditional fees charged by the destination country. You will be contacted by the proper agency to pay those additional fees to receive your package.
International shipping charges are not refundable if the customer does not pick up the parcel in a timely manner and/or refuses the parcel and customs are forced to return the parcel to us.
Given the uncertainty and rapid pace of change of relevant laws, Crayolex makes no representation as to the legality of Full Spectrum Hemp under laws applicable to you. Purchases are at your own risk. However, we value our customers, so if you had any issues with shipping, please let us know and we will try our best to make it right for you. Your happiness and your pet's happiness is all that matters to us.
While the FDA has prevented any wide scale studies on the effectiveness of phytocannabinoid from being performed in the US, international studies suggest that it may help with a whole range of health conditions, such as anxiety, seizures, convulsions, inflammation, chronic pain, and more. The Crayolex team has seen, through personal experiences and countless customer success stories, the lifesaving effects of phytocannabinoid oil.
From the FDA website: While the agency is aware of reports of pets consuming various forms of cannabis, to date, FDA has not directly received any reports of adverse events associated with animals given cannabis products.

Disclaimer: Statements regarding dietary supplements have not been evaluated by the FDA and are not intended to diagnose, treat, cure, or prevent any disease or health condition. Individual results may vary. Information contained or made available through the Crayolex® website is not intended to constitute or substitute for or alternate to information from healthcare practitioners or veterinary advice. The Federal Food, Drug, and Cosmetic Act requires this notice.

During the corona, review approval may be delayed. Thank you for your understanding.
Customer Reviews
11/13/2020
Donna M.
United States
Works great!
So far so good. Switched from 500 to 1000 mg and my dog is feeling great!
Thank you, Donna, for sharing. So good to hear that your dog is kicking it! :)
11/01/2020
Donna M.
United States
Excellent Product
Our orthopedic Vet specialist recommended CBD for our dog's pain management. We researched brands and went with Crayolex about 6 months ago. Best decision ever! Ordering is easy with prompt delivery. My dog is much happier and thriving since on CBD. Starting giving to our other, high strung Boxer too and she's a new girl! Love this oil!
Thank you, Donna, for the honest review. I'm very happy it helped your girl. May she stay strong, healthy, and happy!
Perfect for my older dog
I have an elderly, Cane Corso that has problems keeping up with her 1 year old sibling. After a few weeks on this cbd, we noticed him having less trouble getting up from a laying position. It's been almost three weeks, at a full dropper twice a day, and he actually ran around and played yesterday. It was only a few seconds, but I almost cried! It was so exciting! I highly recommend.
Great buy!
I was skeptical that this would help or do anything for my dog, but wow! it made a huge difference! My dog has always had bad anxiety and leg pain. Always jumpy when you pet him without him noticing, and constantly licking his paws. Anyway, I started giving him this crayolex cbd whenever I noticed he seemed on edge and now he is doing so much better. No more jumpiness and he has stopped licking his paws all the time. Well worth it
I highly recommend this cbd oil!
My 6 year old dog has arthritis in both of her hips and was having a hard time getting up off the couch and walking in general. I've been looking for something to help her faster than just cbd chews, and this oil has done an amazing job! While she is still a little stiff, she no longer hesitates to go outside, and seems like she is in less pain in general. Will continue using for sure!